Book a Service
After The Builders provides professional after builders cleaning services in North West London for your home and office at the most competitive price in your local area.
Cleaning up after a home remodeling or reconstruction may cost you great time and effort. Given that building workers tend to care for their tasks only they are not amongst the most careful about the cleanliness or such factors after completion of the given task. They can't be blamed though.
But still cleaning up after completion of a reconstruction could take anything from a couple of hours to a couple of days, especially if you are doing it alone. Besides the time it takes up it is not a process that is too easy to handle by yourself since in the leftover residue there might be such elements as powdered cement which if combined with water and overlooked may leave a pretty tough stain to get rid of.
That is why we offer our services as a cleaning company in North West London and especially the comprehensive service called "After Builders Cleaning". We deploy a special team of highly trained professional workers equipped with only top of the shelf reagents, materials, machinery and any other kinds of necessary products in order to fully remove any leftover residue and tidy your home, leaving it shining and spotless clean.
We Provide After Builders Cleaning In The Following Areas:
After Builders Cleaning Harlesden
Clean After Builders Willesden
Clean After Builders Camden Town
Clean After Builders Mill Hill
Clean After Builders Colindale
Builders Cleaners Brent Cross
After Builders Cleaning Kensal Green
Clean After Builders Cricklewood
We offer flexible working times so that we might best fit our clients' schedules and one of the best things about this is that the "After Builders Cleaning" service may be carried out while you are not at home, being disturbed by noises of vacuum cleaners and any other kinds of machinery and such. Just drop off a key at our office, give us the address, go to work next morning and when you come back you will find a tidy and refreshed home.


Mopping floors, cleaning walls and windows, dusting shelves and wardrobes we cover it all. From the most rudimentary tasks to more comprehensive ones like the aforementioned "Deep Cleaning" service. Deep cleaning is obligatory if you are about to move in a house that hasn't been used or cleaned for a long time. This would help you maintain high hygiene of the property in question in North West London. Deep cleaning involves a thorough cleaning of every area of the house so that any dirt. We also offer such services as the so called "End of Tenancy" cleaning service which is excellent for tenants who are about to leave their up-to-this-point home.
Feedback From Our Customers
Katherine Dawson says:
Dear fellows, I just want to say how great the service was. The Deep cleaning was a really deep and thorough one. You cleaned my property from top to bottom with no exceptions. This was really amazing.
Kai Smith says:
Dear team, I just wanted to say how impressed I am with everything you have done, from the very start till the end you were nice, friendly and professional. I used a service for the first time and I was very reluctant to let a stranger in my house. You made me believe in you and didn't let me down. I feel more relaxed now and will call you again.
Dylan Robertson says:
Hi there, please send my greetings to your nice team that covered the Deep cleaning for me. I was so ashamed in the beginning for not being able to do it all by myself. But you made me realize that's what the Professional companies do and you did it in the best possible way.
About North West London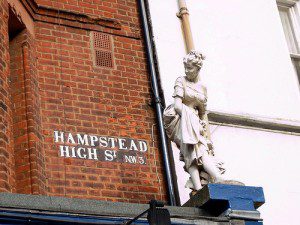 Looking for shops on sale, then North West London is the place to bag a bargain. Maybe there aren't many attractions if compared to the other districts of London, but when it comes to shopping, this is one of the finest shopping destination – Camden. It has to offer everything for anyone and attracts 35 million visitors per year. Camden has a full range of international cuisines – from Indian, Italian to Caribbean and other not so common national meals. But maybe it is not such a good decision to raise your kids there. Brent Cross is a good shopping destination too. It has major variety of clothing and accessory brand stores as well as entertainment hubs, bars and pubs. There is a health centre as well.
Enjoy the view to central London from Primrose Hill and have a romantic picnic with your loved one. Other places appropriate for similar activities is Hampstead Heath's park. A great green space to escape from the buzz of the capital, also a home to Kenwood House, where you can see collection of paintings by famous European artists. ZSL London zoo is a must see, not just for your kids, there are over 650 species on show and almost 150 years old buildings still in use like the Giraffe House. You can pay a visit on the weekend but it is closed on Mondays and Tuesdays.
Wellcome Collection gallery exhibits modern scientific and medical related objects and maybe not so medical like a guillotine blade. Sometimes a visit to this gallery can shock you but it is always fascinating and there is a high quality café too.