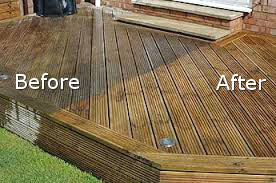 AfterTheBuilders Ltd. is among the top providers of patio cleaning services in London. Give us a call today to get a free non-obligatory quote!
Taking care of our outdoor space is as important as taking care of the cleanliness inside our homes. First impressions really matter and we would like to help you make a great one. Make sure the exterior of your house is clean and tidy and leave all your neighbours in awe whenever they pass by your house. Patios are an outdoor area, exposed to the elements at all times. They require maintenance and cleaning once in a while, in order to maintain their beautiful, fresh looks. This will not only make them look neat and clean but will also prolong their life.
The patio at your house can be the perfect relaxation spot but it also requires a lot of maintenance – you have to keep it clean and neat looking. Depending on its size and the dirt accumulated, the cleaning procedure can take a really long time. Taking advantage of the professional patio cleaning service can make your life so much easier, save you time and effort. The cleaning package includes all the procedures required for having your patio decent looking:
Book your service and meet the team – after they arrive at your place you can show them the area you want to get cleaned.
They will measure the patio area and give you an appropriate quote. The service is charged by square metre and not by the hour, so do not worry about that.
They will unload and prepare the tools. We provide all technicians with professional jet cleaning equipment that uses water and electricity. Make sure you provide both of those.
4. While one technician is preparing the tools, the other one will clear up the whole area:
Decluttering the area
Sweeping all the debris and disposing them
Removing the weeds (if applicable)
The patio will be cleaned with our pressure washing technique. The procedure is quick and efficient.
Jet washing is perfect for any outdoor surfaces, walls, garden furniture and driveways. Jet cleaning is efficient in removing dirt, deep stains, sand and even small stones, moss and algae. It can be used to clean the pavement in front of your house. Removing anything from the cracks between the stones. It is also able to clean any smooth surfaces to perfection. Jet washing is usually used for the following areas – patios, driveways, external walls, garden furniture and fences. The Jet Washing technique we use is extremely efficient in cleaning dust, dirt, stains. It will even remove small weeds, moss and algae from your patio. We offer oil stain remover ( if needed). After we are done, we will apply sealer to the whole surface of the patio – this will prevent the build up of dust and acidic dirt that can erode your patio. For more information about our Jet cleaning Service check our Jet Cleaning page.
We treat all kinds of patio materials : Concrete, Wood, Bricks, Pavers, Stone, Tiles and many others.
In order to make any dirty spot sparkling clean, the cleaning professionals put all the items aside and dispose of the broken or unnecessary ones. The second step is the removal of the weeds that have grown between the stones. They will be pulled off or scraped. Another alternative is treating them with various detergents that reduce their growth. The next procedure is sweeping the debris and disposing of it.
The patio cleaning procedure is not completed until all the loosened dirt is taken care of. The professional pressure washing machine is irreplaceable for making the patio clean. However, the pressure washing procedure should be performed by a professional who knows how to adjust the jet pressure and avoid any damages to the surface due to the improper treatment , especially if the patio has wooden elements. If the patio furniture has been exposed to snow and rain,it probably has mildew stains and moss. They will be completely removed with appropriate tools, powerful equipment and top – quality detergents.
Some of the benefits we also provide are:
Customer support around the clock. Do not hesitate and give our office agents a call. They will help you place your booking and organise for the best team of technicians to come to your place.
Flexible working hours. We work 7 days a week, including all holidays. Do not hesitate to reach out to us. We can send a team over any time. Pick the most convenient time for you and we will be glad to help you out just then.
Professional technicians. All our employees are very experienced professionals. They have a special approach to any of the services they perform and aim to achieve the best possible results every time.
Eco-friendly and safe professional products and tools. Not only are they included in the price but we are also proud to say that we only use high-quality professional detergents. We avoid harsh chemicals and all products used by our technicians are safe for children and pets and biodegradable.
All our prices are reasonably estimated, aiming to provide you with the best quality service without harming your budget too much.
We also cover:
Patio Cleaning Services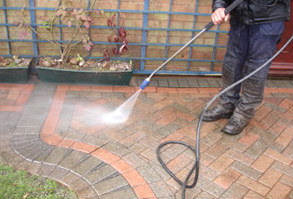 Call our office now and speak to one of our office agents. They will ask you for details about the job in hand and advise you on which service would benefit you the most. They are able to give you a free quote over the phone, as well as pick and choose a team that will best fit your needs and requirements. Do not hesitate and call us now.
Get in touch with us instantly. phone: 020 3745 5190