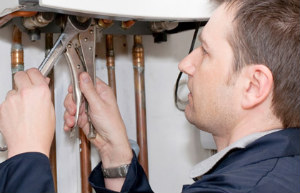 AfterTheBuilders Ltd. is a well known provider of plumbing services in London. Book your professional plumbers now and get advantage of a free quotation! If you want to receive first class quality plumbing services in London we are introducing you to our dedicated and very experienced company that will effectively deal with every problem that appears in your pipes. Whether it comes to a more serious procedure or to a simpler repair we are expecting your phone calls right now.
Every property needs professional assistance every now and again in order to have certain plumbing faults fixed. Different types of plumbing issues might require more or less skills and the use of specialised tools. However, no matter how simple or complicated an issue, it's best handled by a professional. We are a company which offers plumbing services in London. We have vast experience in this field and the most qualified personnel in London. We can fix all leaks, blocked sinks and toilets, replace pipes, install or repair taps, you name it. Our service is versatile and cost-effective.
We offer a variety of plumbing services so whatever issue you might have, do not hesitate and call us. We can tackle tasks such as:
Bathroom and Kitchen Plumbing
Any issue you might have – clogged drain, flooding, broken pipe or a malfunction of any kind, we can fix for you.
Installing washing machines
After renovations, it is often that we need to reconnect or replace our appliances. Washing machines must be properly connected in order to prevent leaking, clogging or malfunction.
Repairing toilet flush
If you have had issues with your toilet flush and you don't know how to fix it, worry no more. Give us a call and we will take a look for you.
Fixing leaking pipes and taps
We know that leaks and faults happen unexpectedly and never at the right moment. That's why we are ready to help you every single day of the week, bank holidays included. You can call us 24/7 to report a problem with your plumbing system and we'll handle it promptly.
Unblocking pipes, toilets and drains
In order to properly unclog a drain or a pipe and prevent it from clogging again, you might want to call us. We use special tools and guarantee the issue will not occur again.
Bath and shower tap installation
Let us install your shower and sink taps. We guarantee no malfunction will occur and you will use a perfect set of taps.
Connecting pipes
If you want everything in your house working properly, you want to call a professional team to do that. Connection of pipes is very important and best left to pro plumbers.
Outdoor plumbing (pool, watering systems etc.)
For the proper functioning of your watering systems or pool, you want all pipes to be connected properly. Give us a call and we will do that for you.
The most common plumbing issue, however, is pipe malfunction. It is the thing we get called for most often. Here are some pipe problems you might be experiencing as well.
Cracked pipes
Banging noises
Frozen pipes in winter
"Sweating" pipes
Water bills increase
Another common problem is clogged drains. They are annoying and can cause moulding, bad smells, flooding and slow water drainage. The most common reasons for a clogged drain are:
Hair
Food waste
Soap
Tree roots
Cooking grease
Toilet paper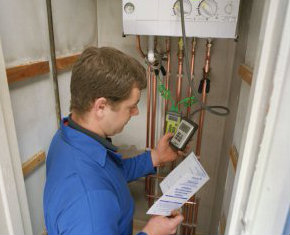 Our plumbers can come during the week or at the weekends at a time that will suit ideally your working schedule. Apart from this you can benefit from our exceptional offers that are awaiting you. Solve all of your plumbing issues in the most effective way by choosing us. Do not hesitate and trust our professionals. Attempting jobs like this on your own can lead to a disaster. We made this service available and affordable so we spare you the time and effort and fix all your plumbing issues. Do not allow any malfunction to occur in your house for long, give us a call!
Call us and order our excellent plumbing services. Our company is the main provider of plumbing services in London. It's easy to deal with any kind of plumbing issue when getting help from our experts. Don't hesitate to contact us.
Some of the benefits we also provide are:
Customer support around the clock. Do not hesitate and give our office agents a call. They will help you place your booking and organise for the best team of technicians to come to your place.
Flexible working hours. We work 7 days a week, including all holidays. Do not hesitate to reach out to us. We can send a team over any time. Pick the most convenient time for you and we will be glad to help you out just then.
Professional technicians. All our employees are very experienced professionals. They have a special approach to any of the services they perform and aim to achieve the best possible results every time.
Eco-friendly and safe professional products and tools. Not only are they included in the price but we are also proud to say that we only use high-quality professional detergents. We avoid harsh chemicals and all products used by our technicians are safe for children and pets and biodegradable.
All our prices are reasonably estimated, aiming to provide you with the best quality service without harming your budget too much.
We Provide Plumbing Services here:
Professional Plumbing Services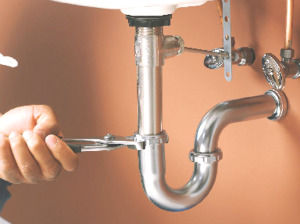 Call our office now and speak to one of our office agents. They will ask you for details about the job in hand and advise you on which service would benefit you the most. They are able to give you a free quote over the phone, as well as pick and choose a team that will best fit your needs and requirements. Do not hesitate and call us now.
Get in touch with us instantly. phone: 020 3745 5190