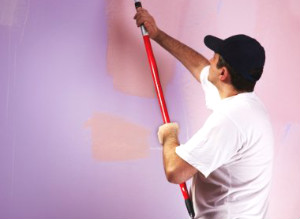 AfterTheBuilders Ltd. is a company specialised in any kind of painting and decorating services in London. Call us now!
We take pride in all our decoration projects. We work with the best painters, designers and decorators. Whenever you decide to renovate or simply redecorate, do not hesitate and give us a call. Having professional painting and decorating can really improve the looks of your home and increase its value. It is important to know what colour and style would be best for your particular space. Our decorators are able to do just that.
They are professionally trained and can do wonders. If you hire our decorating specialists they will consult you about the colours which are suitable for your place. You will receive the best professional advice from our decorators.
Whenever you book the service our office agents will consult you on the phone. Give them any details about the project you have in mind. They will organise everything for you and send over a member of our team for an on site visit.
When our designer arrives, you can show them around and explain what you want to have done. They will give you advice and take all your personal preferences into consideration. You will discuss all details around the job – lighting, colours, style, decorations etc.
You will discuss your budget and make sure the estimated cost is able to fit in. It is important for the project to match both your best interest and budget at the same time.
When all the details have been discussed, the project is designed for you. Sketches are provided to you. In case you are not sure what style you wish to implement in your house, the designer can offer you a few options so it is easier for you to pick.
Presentation day – whenever you make your decision, all the details around the project will be presented to you. Colours, decorations, textures, and the overall atmosphere this design will provide.
Decorating Services
Prices
Painting and Wallpapering

£120

/half-day

Painting and Wallpapering

£200

/day

Plastering and Tiling

£120

/half-day

Plastering and Tiling

£200

/day
Painting and Decorating Services – London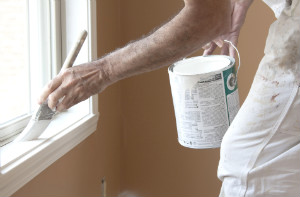 Decorating is a powerful tool that is able to create any kind of atmosphere in all kinds of spaces. Make the best out of your home and pick the best design. Your dream house can now become real with our help. We take on all kinds of projects – big or small for both corporate and residential clients. There are so many styles of interior designs that you can use for your home. Matching all your rooms will benefit the overall good look of the house. There are a few interior designs that are most popular with our clients. Those are:
Art Deco – Perfect for the Jazz Age and 20s lovers. Includes bold geometric patterns, lots of metallics and elaborate lighting. Encompasses architecture, paintings and sculpture as well as interior design.
Mediterranean – Essentially a beach style, it includes a lot of blues and browns, since the sun, sand and water are the main influences. Brings a laid-back feel to one's home while bordering minimalism and ornamentation.
Rustic – Considered a rather relaxed style, rustic includes real wood, natural textures, handmade and heavy objects. If you consider choosing this style, keep in mind that exposed beams are a must have.
Modern – Came along with the machine industrialisation. It includes large windows and glass walls, clean, minimal lines and asymmetrical designs, along with a neutral or "natural" colour palette.
Vintage – The eclectic combination of vintage and antique pieces brings a cosy, homey feeling to one's place. Warm colours and natural materials help bring the nostalgic, vintage feeling.
Industrial – Consists mainly of big spaces, including a lot of exposed surfaces like brick or iron work. It is able to bring a rather sophisticated look, combining the stone, iron and brick with exposed wood surfaces and warmer colours.
Traditional – Art rooted in European styles from the past but often finished with fewer fine ornamental details. Uses neutral colours with bold coloured ornaments or statement pieces.
Contemporary – It originated as a mix of styles. Often taking ideas from modern and postmodern designs but sometimes even art deco influence can be spotted. It is constantly changing as the decades pass.
Mid-Century Modern – This style is dedicated to the middle decades of the 1900s. It is one of the most popular styles for decorating your house. Rather minimalistic, compared to the Art Deco style that preceded it. It is characterised by warm wood colours and an understated aesthetic.
We Provide Decorating Services Here:
Decorators in London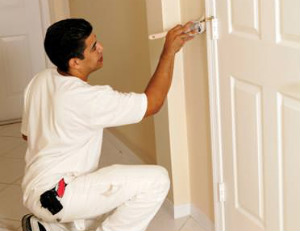 The decorating services we offer can make your property's interior and exterior painted or repainted very professionally. First, they will remove all sockets and light switches and cover your floor and furniture (if present) with plastic sheets to protect them from getting dirty. After removing any old paint from the walls and ceilings our decorators will prepare the surfaces for the new paint. All holes, imperfections and roughness in your walls and ceilings will be smoothed out. Our decorators will prime all your walls. This will help them reach the best possible results. Then they will paint the walls and ceilings, without leaving any paint splashes and stains in the rooms.
You will receive the most qualitative painting of your wall and ceiling surfaces, which will last a long time. Our decorating services are at your disposal every day in London after reserving them.
The decorating services we offer can make the rooms in your property perfect. Your walls and ceilings will be painted exactly the way you want them and in the time you expect this work done. Our decorators are supplied with the highest quality paints, painting tools and appliances.
Some of the benefits we also provide are:
Customer support around the clock. Do not hesitate and give our office agents a call. They will help you place your booking and organise for the best team of technicians to come to your place.
Flexible working hours. We work 7 days a week, including all holidays. Do not hesitate to reach out to us. We can send a team over any time. Pick the most convenient time for you and we will be glad to help you out just then.
Professional technicians. All our employees are very experienced professionals. They have a special approach to any of the services they perform and aim to achieve the best possible results every time.
Eco-friendly and safe professional products and tools. Not only are they included in the price but we are also proud to say that we only use high-quality professional detergents. We avoid harsh chemicals and all products used by our technicians are safe for children and pets and biodegradable.
All our prices are reasonably estimated, aiming to provide you with the best quality service without harming your budget too much.
Call our office now and speak to one of our office agents. They will ask you for details about the job in hand and advise you on which service would benefit you the most. They are able to give you a free quote over the phone, as well as pick and choose a team that will best fit your needs and requirements. Do not hesitate and call us now.
Get in touch with us instantly. phone: 020 3745 5190