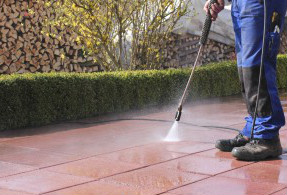 Our company can offer you professional jet washing as part of our amazing variety of specialised cleaning services for all residents of London. The jet washing procedures are suitable for all patios, driveways and various exterior hard surfaces which have become polluted through the intensive use on your part.
It is easy for those areas to start looking dirty over time. They are exposed to the elements and are being used a lot. Most of us do not really include patio cleaning in our regular to-do list but through the strong pressure washing treatments of our company the grime will be erased immediately and the true beauty of your real estate property will be revealed. Contact the centres of our company and reserve our powerful jet washing services.
Our jet washing services are ideal for the effective disinfection of spaces which are constantly exposed to the negative effect of the weather and a big group of other factors which cause heavy polluting to the materials. Your home might look good on the inside but when you take a closer look at the external side of the walls or some other parts, you will notice that they are worn out and dusty. We believe that the exterior looks of your home are as important as the interior. By having a clean, maintained outdoor space you can be sure that anyone who passes by will notice that.
Jet Washing Services
Prices
Driveway & Block Paving Cleaning

£2.5

/m2

Patio & Decking Cleaning

£2.5

/m2
Our technicians are careful, patient, professional and all smiles. They have the necessary experience and we have trained them for the particular service they provide. We also provide all our employees with the best professional equipment that helps them achieve the best results. We guarantee that they are trustworthy, that they have all the necessary legislation, certificates and insurances and that they are background-checked. They make it a habit to arrive on time so clients don't have to wait for them.
Pressure Washing Services London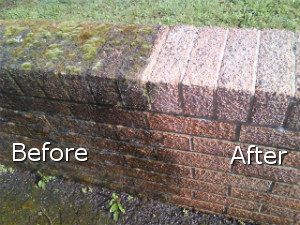 We can make your outdoor area clean and refreshed. You will be fascinated by the final results. If you have not heard about jet washing, let us introduce you to it. Jet cleaning is an advanced type of cleaning technique that extracts water under very high pressure. The machine heats up the water ( up to 100 degrees) and extracts it under very high pressure. Depending on the type of surface that is being cleaned, the temperature and the amount of pressure are regulated. It is extremely efficient for cleaning outdoor surfaces. The main benefit of jet washing is that it is 100% eco-friendly. It uses pure water and no chemicals or detergents. It is harmless to the environment and to human health.
Jet washing is perfect for any outdoor surfaces, walls, garden furniture and driveways. Jet cleaning is efficient in removing dirt, deep stains, sand and even small stones, moss and algae. It can be used to clean the pavement in front of your house. Removing anything from the cracks between stones. It is also able to clean any smooth surface to perfection. Jet washing is usually used for the following areas:
Patios
Paved areas
Walking paths
Driveways
Concrete, brick and stone walls
Garden furniture
Wooden fences
Decking areas of all kinds
The process of jet washing is extremely fast, reaching optimal results. We are able to come and clean your outdoor areas even if you are not home, as long as you provide access to the premises.
All technicians performing this service are extreme professionals and very capable of cleaning all your external areas. They will know how to treat the specific surface without causing any damage to it. The process will be finished in no time, leaving you with flawlessly clean outdoor space. The job is usually not messy, since the water flow is quite concentrated, however, we advise you to close your windows and remove any washing that is hanging outside. The reason for that is the risk of splashes. If you are having your garden path cleaned for example, the edges of it will be reaching the soil. The water under high pressure might cause some dirt to splash around.
Some of the benefits we also provide are:
Customer support around the clock. Do not hesitate and give our office agents a call. They will help you place your booking and organise for the best team of technicians to come to your place.
Flexible working hours. We work 7 days a week, including all holidays. Do not hesitate to reach out to us. We can send a team over any time. Pick the most convenient time for you and we will be glad to help you out just then.
Professional technicians. All our employees are very experienced professionals. They have a special approach to any of the services they perform and aim to achieve the best possible results every time.
Eco-friendly and safe professional products and tools. Not only are they included in the price but we are also proud to say that we only use high-quality professional detergents. We avoid harsh chemicals and all products used by our technicians are safe for children and pets and biodegradable.
All our prices are reasonably estimated, aiming to provide you with the best quality service without harming your budget too much.
Our pressure washing services will be able to make all of that dirt disappear but you have to contact us first.
Find Our Jet Washing Service Here:
Professional Jet Washing in London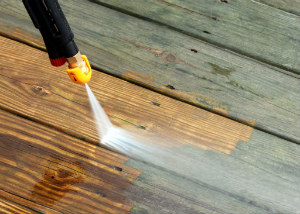 Call our office now and speak to one of our office agents. They will ask you for details about the job in hand and advise you on which service would benefit you the most. They are able to give you a free quote over the phone, as well as pick and choose a team that will best fit your needs and requirements. Do not hesitate and call us now.
Get in touch with us instantly. phone: 020 3745 5190