Book a Service
After The Builders provides professional after builders cleaning services in South East London for your home and office at the most competitive price in your local area.
There comes a time in everyone's life that you decide to settle down and buy a home of your own. Sooner or later, though you decide to improve it in some manner that best suits you and your tastes and needs through reconstructing the main structure in some way. Be it a small redecoration or a larger, in a way "house extension" rarely one goes through this process without hiring the services of a construction crew, or some other kind if building workers.
But as everything – it has its' downside in the sense of – after everything from the building process is complete you are left to deal with the cleaning procedure afterwards instead of enjoying the renovations momentarily. And this cleaning process could actually be quite the chore. Usually throughout the building process, redecoration or remodeling procedures in South East London – dust accumulates, especially in spots that are easily overlooked, such as underneath upholstery furniture or wardrobes.
So in order to undertake the cleaning procedure on your own you would need at least a couple of days, a lot of courage and good will in order to be able to clean everything from windows covered with dust, through washing walls to mopping dust stripes on the floors, even the carpets can be washed, be it your desire.
We offer both an easy and affordable solution to this problem – hiring a house cleaning professional crew in South East London that will take care of everything from cleaning the windows, walls and floors, to even the most of rudimentary tasks that you might desire such as dusting the shelves or doing the dishes.
Find Our After Builders Cleaning Services Here:
After Building Clean Lewisham
After Builders Cleaning Peckham
Clean After Builders Nunhead
Clean After Builders Charlton
After Building Clean Dulwich
After Building Clean Brockley
After Builders Cleaning Greenwich
After Building Clean Anerley
Builders Cleaners Deptford
Our employees are highly trained and professional so impeccable results are ensured. We supply them with only top of the shelf materials and products which come in package with the cleaning crew so that you, the clients, do not need to concern yourselves with the acquiring of any special reagent or machinery.


We offer flexible working hours and a variety of other cleaning services. Any other information that you might need about our prices, services or any other details you can find out by calling our phone lines which are open any day of the week at any time or going on-line and checking our website where you can find detailed information about everything that you might need.
Feedback From Our Customers
Billy Kent says:
I would like to thank your company and the cleaner you sent for the cleaning done a few days ago. She did a magnificent job in my flat. I never have enough time to tidy it up with my busy schedule, so it was really helpful to have a skilful person around.
Zara Rice says:
Dear Molly, Thank you for providing the service! My family is happy with the cleaning applied to our house and would be recommending you to our friends. Please also thank to the lady that came around. I couldn't catch her name. She cleaned the entire house without taking a break. All the communal areas are perfectly cleaned just as we requested.
Alfie Hussain says:
'Hi Kate, Alfie here. Thanks for the cleaning. It was outstanding! Your cleaner was professional and very friendly. My kids liked her a lot. I hope she didn't mind the noise they made around her, but either way, she was brill.'
About South East London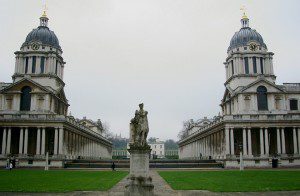 London is separated to areas for better orientation and resource allocation. The South East part contains five boroughs which are Greenwich, Lewisham, Southwark, Bromley and Bexley. This bigger areas are separated to smaller ones that have their own postcodes starting from SE1 to SE28. This part of the town is perfect for entertainment. Countless coffee shops, restaurants, pubs, clubs are located there. In the Greenwich park you can find Pavilion Tea House which is safe place for kids to play. At the same time you can enjoy the city view from the outdoor tables. Their menu is not so long, although except the tea you can order coffee, wine and juice to drink and pizza, sandwiches and cake to eat. This place is perfect for some family time outside and won't hurt your budget.
If you are looking for something more fancy 16" is nearby. Amazing view is available especially in the dark time of the day when the sparkling lights of the city could create holiday mood. The modern interior of this stylish place and the professional service of the waiters will make you feel special. The drink list has something to everyone and the food that they can offer is well cooked and decorated. Leave some free space for the dessert because 16" has the best confectioner in the area. No matter what will be your order you would not be disappointed. Perfect place to have a drink is Guildford Arms also located in Greenwich area. Although indoor is not spaciously, the garden of this place is spectacular. There is plenty of space, creative lightning and high grassy walls that disregard from the surrounding streets but allow the sunlight as well.