Book a Service
After The Builders provides professional after builders cleaning services in South West London for your home and office at the most competitive price in your local area.
Reconstruction or renovating your home has a great downside to it, besides the obvious joy and pleasure that it might bring to you; and that downside comes mainly exactly after the process of rebuilding, renovating or remodeling is complete. And that downside is cleaning up after the construction crew. Windows covered with dust and grime, upholstery covered in little piles of accumulated dust, trails of dragged in or out building materials and etc.
Let us look at the facts – cleaning all of this especially on your own could take up anything from a day to the whole weekend to a whole couple of days. Given that it is a tiresome task people tend to look over a couple of dust piles left under the wardrobe or sofa or any other piece of bigger furniture that would require a bit more of an effort than just a push in order to be moved so that the room is cleaned thoroughly.
The services we offer can take care of such small, but nevertheless, tedious engagements, and at that – take care of them thoroughly, quickly and most efficiently. Our crew of professional workers has years of experience in the lines of service thus has the ability to complete such a task in a matter of hours. They come highly prepared since we as a company have provided them with all the necessary equipment for handling their tasks.
Find Our After Builders Cleaning Here:
Clean After Builders Wimbledon
Clean After Builders Earlsfield
Clean After Builders Barnes
Builders Cleaners Clapham Junction
After Builders Cleaning Southfields
Builders Cleaners Tooting
After Building Clean Morden
Clean After Builders South Kensington
The services we offer in South West London ensure a healthy, dust and bacteria-free property. We tend to that goal by deep cleaning all floors, stairs and knickknacks around your home. Your toilets, sinks, bathtubs, showers and other bathroom fixtures are sanitized and cleaned with detergents that eliminate all bacteria. Special attention is given to kitchens or cooking areas since they require most of all a high level of hygiene.


We also offer a variety of other services including "Deep Cleaning" your home, "Upholstery and Sofa Cleaning" which takes care of your soft furniture. This service is especially useful and goes hand-in-hand with "After Builders Cleaning" since it restores the original condition of your upholstery furniture which goes along just great with any renovations, or simply if the furniture has been exposed while the building process was in progress.
Detailed information about our services you can find either on our website contact page or by calling our phone lines at 020 3745 5190.
Feedback From Our Customers
Mohammed Savage says:
Having in mind what an awful cook I am and the mess that I leave after each time I try to prepare something. That's the best one off clean I've had for months.
Michael Charlton says:
Hi. Thanks for sending the receipt over. Your cleaner was really good. She cleaned all floors and all tiles. And it's so helpful that she brought her own cleaning products and equipment, as I didn't have anything handy.
Isabella Clarke says:
Just dropping a quick email to say we're satisfied with the one off cleaning you guys provided. It was really up to standard. My floors are clean, my cupboards and shelves, etc. It's all good and in order.
About South West London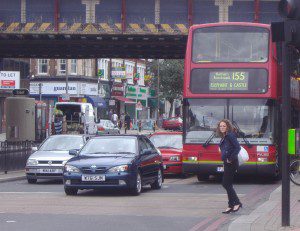 South West London has seven different divided areas which are Kingston, Richmond, Lambeth, Merton, Croydon, Sutton and Wandsworth. Each one of them had its own Sub Regional Framework used for monitoring and resource allocation. This area is known by its high life standards. In the past seven Kings were crowned in Kindston and the Ricmond are is well known with the houses and gardens of many rich and famous people. There are lots of historical and cultural places to be visited. The Clocktower in Croydon includes the most modern libraries in the world and won an award for saving the cultural heritage described in the books. If you have a road through Sutton visit at least one of the churches there. Choose between Sutton Baptist Church, Trinity Methodist Church and St Nicholas Church.
Another interesting old building that is open for visitors is the Marble Hill House build for the mistress of king Gorge the Third on the beach of Thames river. Stop by Battersea Arts Centre of Wandsworth to enjoy the past productions. Surrey street market located in Croydon presents the shopping environment of the area. Also visit the fopping centre in Brixton where you can fine household goods, jewellery, gifts and ethnic foods. Being to Brixton wait for the night to fall over the city to enjoy the wild night life that this area can present. The variety of clubs, pubs and restaurants could satisfy any taste and meet anyone's expectations. In the morning you will need a cup of strong hot espresso coffee and a piece of fresh cheesecake which could be found easily found in Kingston.