Book a Service
After The Builders provides professional after builders cleaning services in West London for your home and office at the most competitive price in your local area.
One of the many services our company has to offer in West London, called "After builders cleaning" has become more and more popular in the past couple of years. Every now and then it is completely natural for a home owner to decide to make a change here and there in order to make their home suitable to their taste and needs.
Quite often, though, this process consists of hiring a construction crew in order to get the job done much faster and easier, besides – not everyone is an architect. Especially in the cases where a more grand renovation has been made the results quite often carry their own consequence. Before you are able to freely enjoy your new acquirement there is the process of cleaning up after the construction crew, or simply after the whole working process has been completed. Quite often is the case that dust accumulates everywhere leaving windows smudged, upholstery all dusty, floors are covered with dragging lines from different building materials, pieces of walls and whatsoever are all around the place. So how do you get through this process alone? Aside from great courage and will it may require even a bit more than a day, or in some cases – two.
That is where we come in by offering the aforementioned "After Builders Cleaning" service in West London. Not only is it easily affordable, but it is extremely efficient. A crew of professional cleaning assistants will, at first, come and take a look at the condition of the space that needs to be cleaned so that they might best equip the cleaning crew in order to carry out the task most efficiently.
Find Our Services In The Following West London Areas:
Clean After Builders Acton
Clean After Builders Bayswater
Clean After Builders Turnham Green
Clean After Builders West Kensington
Clean After Builders Soho
Clean After Builders Kensington
After Building Clean White City
Builders Cleaners Hanwell
Builders Cleaners West Ealing
Afterwards, when the cleaning crew comes – the windows, window frames and stills are washed, so are the walls, the floors, depending on the material of which they are made of, are either vacuumed or mopped. Bathrooms and toilets are cleaned thoroughly in order to restore a high level of hygiene. Special attention is always given to kitchens and any other cooking spots, since they require the highest level of hygiene.


Plainly speaking – your house will be deep cleaned. Furniture will be either mover out, or moved around, so that no little dust pile or smudge is left behind, afterwards everything will be put back into place. All in a manner of hours, and the best thing about it is that you do not even need to be there.
Feedback From Our Customers
Harvey Morris says:
Wanted to say a big thank you for saving my life! The cleaner was able to clean up everything after the party before my mom came back home. So gladly now there are no traces left to prove what a mess I had done.
Abigail Bennett says:
My neighbor has recommended your company! I was quite sceptic at the beginning as I have never had a similar cleaning before. However I was really pleased with the results. The technician has covered an excellent job.
Brooke Sinclair says:
I've cleaned my sofas with your company. I have them for two years already and this was my first clean. I would never think that there might be such a difference before and after! Thank you!
About West London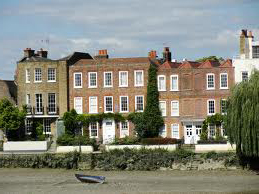 There are 32 boroughts in London overall. Twelve of them are Outer neighborhoods located on the border of the city and the other twenty are Inner areas. All of them are divided to smaller parts that have their own postcodes for easier monitoring. The postcodes have letters that present the geographical direction such as SW for South West, SE for South East, NE for north East, only N for North and W for West. The letters are followed by a number that is unique for each area. The nine boroughs that represent the West part of London City are Chelsea, Kenington, Hounslow, Hillingdon, Hammersmith, Fulham, Ealing, Harrow and Brent. The number of the postcodes starts from 1 to 14 preceded of the W letter for West.
One of the most exciting places to visit in a case that you are a football fan undoubtedly is the stadium of Chelsea F.C.- Stamford Bridge. This playground is a field for trainings and significant football games of the team since it was established back in 1905. The Russian billionaire Roman Abramovich owned the club since 2003. The regular colours of the club's kit is royal blue for the shirts and the shorts and white for the sicks. The club crest had been changed several times in attempt to modernize its image. In the present days it displays ceremonial lion holding a staff. Chelsea is the only London football club to win the UEFA Championships League and also the firs team that succeeded to hold two major European titles simultaneously.